Self Adhesive Labels Printing
We specialise in Self Adhesive Label Printing for a wide range of applications within various market segments including the Food & Beverage, Retail, Logistical, Household, Personal Care, Cosmetics, Wine and Bottling industries within South Africa. Lables can be printed in full colour based on your design requirements or can be created as blank labels. We also laminate the printed labels to protect them from water or damp areas, and slit or re-winded to your printer or applicator requirements. We can print onto various materials such as clear film and semi gloss paper depending on your applications needs.
Incite is a reputable label printer, dedicated to quality and service with the capacity to print over 2 million labels a day.
We print and supply Custom Self Adhesive Labels for dairy products, frozen food, meat packaging, and vegetable labels, and we print and supply high quality labels for cosmetics, vabes, wine and alcohol bottles.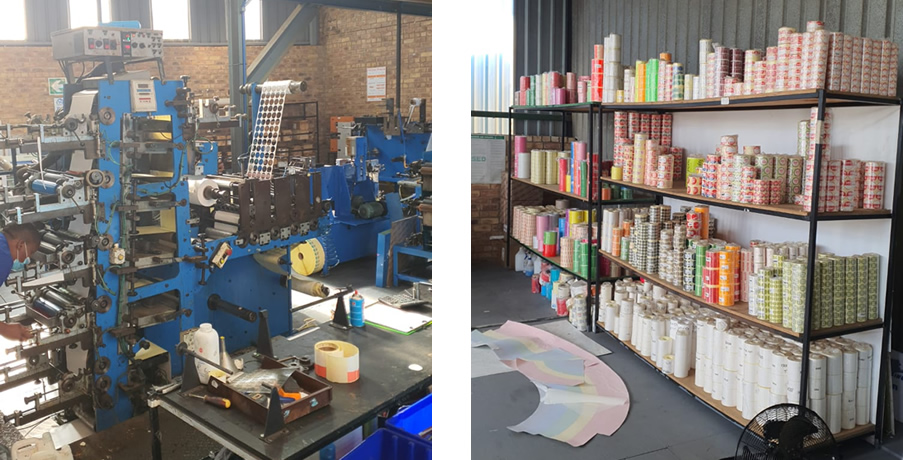 We use a range of Self Adhesive Papers including; Semi gloss - paper, PP clear - poly prop, PP white - poly prop, Dairy film - poly prop, etc. We also print and supply the labels on water bottles with your company name and logo. Branded Water Bottles are available in 250ml or 500ml, round or square. We supply quality Thermal Labels and Thermal Ribbons for bar code printing, transport waybill labels, etc.
Ask us how we can help you with your next label challenge. You will find our label designers and printing team very helpful with creating concepts for your product application.